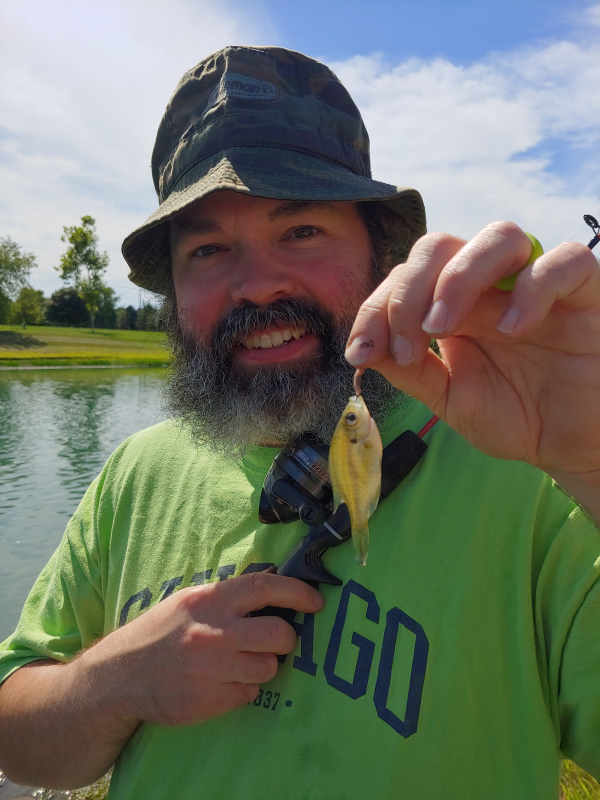 Curtis Moore
Research Scientist | X-ray Crystallography Lab Manager
Evans Lab Room 023
88 W. 18th Avenue
Columbus, OH 43210
Areas of Expertise
X-ray Crystallography & Diffraction
Research Support Services
Biography
Dr. Moore serves as the Manager of the X-ray Crystallography Facility. He received his PhD in Chemistry from Wichita State University in 2007 while working in the group of Dr. David Eichhorn. From 2009-2019 he worked in the Crystallography Facility at the University of California, San Diego first as a Post-Doc, then Facility Scientist, and ultimately the Director. He joined The Ohio State University in January of 2019.
Research Interests:
His specialties include student instruction, crystallization of problematic molecules, twinning, complex disorder problems, as well as diffractometer maintenance and repair.
Recent Publication list:
https://orcid.org/0000-0002-3311-7155
Wang, Shuai; Sears, Jeffrey D.; Moore, Curtis E.; Rheingold, Arnold L.; Niedig, Michael L.; Figueroa, Joshua S. Side-​on coordination of diphosphorus to a mononuclear iron center. Science (2022), 375(6587), 1393-1397.
Huey, Warren L. B.; Ochs, Andrew M.; Williams, Archibald J.; Zhang, Yuxin; Kraguljac, Simo; Deng, Ziling; Moore, Curtis E.; Windl, Wolfgang; Lau, Chun Ning; Goldberger, Joshua E. CrxPt1-​xTe2 (x ≤ 0.45)​: A Family of Air-​Stable and Exfoliatable van der Waals Ferromagnets.  ACS Nano (2022), 16(3), 3852-3860.
Tao, Wenjie; Yerbulekova, Alina; Moore, Curtis E.; Shafaat, Hannah S.; Zhang, Shiyu. Journal of the American Chemical Society (2022), 144(7), 2867-2872.
Steinke, Sean J.; Gupta, Sayak; Piechota, Eric J.; Moore, Curtis E.; Kodanko, Jeremy J.; Turro, Claudia. Photocytotoxicity and photoinduced phosphine ligand exchange in a Ru(II) polypyridyl complex. Chemical Science (2022), 13(7), 1933-1945.
Hunter, Nathanael H.; Lane, Elizabeth M.; Gramigna, Kathryn M.; Moore, Curtis E.; Thomas, Christine M. C-​H Bond Activation Facilitated by Bis(phosphinoamide) Heterobimetallic Zr​/Co Complexes. Organometallics (2021), 40(21), 3689-3696.
Schkeryantz, Luke; Nguyen, Phu; McCulloch, William D.; Moore, Curtis E.; Lau, Kah Chun; Wu, Yiying. Unusual Melting Trend in an Alkali Asymmetric Sulfonamide Salt Series: Single-​Crystal Analysis and Modeling. Inorganic Chemistry (2021), 60(19), 14679-14686.
Cai, Zhongzheng; Tao, Wenjie; Moore, Curtis E.; Zhang, Shiyu; Wade, Casey R. Direct NO Reduction by a Biomimetic Iron(II) Pyrazolate MOF. Angewandte Chemie, International Edition (2021), 60(39), 21221-21225.
People Filters: