Circular Dichroism Spectrometers
Jasco J-1500
Measure Protein/Peptide Secondary Structures, Chiral Organics
Wavelength Range: 165 – 1100 nm
6-Cell Sample Holder for Automated Measurements (simultaneous spectra, parallel thermal melts, etc.)

Compatible with both 10 mm and 1 mm cuvettes (adapter provided)

Peltier Device Sample Holder for Thermal Scans

Temperature Range: -10-100°C
Each of the 6 sample holders controlled individually, can operate simultaneously with different thermal parameters
Jasco J-815
Coming soon -  solids sample analysis configuration!
Isothermal Titration Calorimeter
MicroCal VP-ITC MicroCalorimeter
Measure Thermodynamic Parameters, Binding Affinity of Macromolecule Interactions
Working Sample Volume: 1.4 mL (~ 2 mL needed for proper injection without air pocket)
Ligand Injection Volume Range: 0.1-279.7 µL
Number of Injections: Single Injection Mode up to 500 Consecutive Injections
Temperature Range: 2-80 °C
Ni-Cr-Mo Alloy Sample Cell: highly resistant to basic solutions, buffers, chlorides
Adjustable Stirring Speed
Other Instrumentation
UV/Vis Spectrophotometer 
Fluorimeter
Typhoon BioImager
Plate Reader 
Select Publications - Analytical Ultracentrifuge
Choudhary, D.; Narui, Y.; Neel, B.L.; Wimalasena, L.N.; Klanseck, C.F.; De-la-Torre, P.; Chen, C.; Araya-Secchi, R.; Tamilselvan, E.; Sotomayor, M. Structural determinants of protocadherin-15 mechanics and function in hearing and balance perception. Proc. Natl. Acad. Sci. U. S. A. 2020, 117, 24837-24848. DOI: 10.1073/pnas.1920444117.
Chen, L.; Tanimoto, A.; So, B.R.; Bakhtina, M.; Magliery, T.J.; Wysocki, V.H.; Musier-Forsyth, K. Stoichiometry of triple-sieve tRNA editing complex ensures fidelity of aminoacyl-tRNA formation. Nucleic Acids Res. 2019, 47, 929-940. DOI: 10.1093/nar/gky1153.
Danhart, E.M.; Bakhtina, M.; Cantara, W.A.; Kuzmishin, A.B.; Ma, X.; Sanford, B.L.; Vargas-Rodriguez, O.; Košutić, M.; Goto, Y.; Suga, H.; Nakanishi, K.; Micura, R.; Foster, M.P.; Musier-Forsyth, K. Conformational and chemical selection by a trans-acting editing domain. Proc. Nat. Acad. Sci. U. S. A. 2019, 114, E6774–E6783. DOI: 10.1073/pnas.1703925114.
Select Publications - Circular Dichroism
Creemer, C.; Kilic, H.; Lee, K.S.; Saracoglu, N.; Parquette, J.R. Light-controlled self-assembly of a dithienylethene bolaamphiphile in water. Dalton Trans. 2020, 49, 8846-8849. DOI: 10.1039/D0DT02001J.
Wen, J.; Liao, H.; Stachowski, K.; Hempfling, J.P.; Qian, Z.; Yuan, C.; Foster, M.P.; Pei, D. Rational design of cell-permeable cyclic peptides containing a D-Pro-L-Pro motif. Bioorg. Med. Chem. 2020, 28, 115711. DOI: 10.1016/j.bmc.2020.115711.
Goyal, V.D.; Sullivan, B.J.; Magliery, T.J. Phylogenetic spread of sequence data affects fitness of consensus enzymes: Insights from triosephosphate isomerase. Proteins: Struct., Funct., Bioinf. 2020, 88, 274-283. DOI: 10.1002/prot.25799.
Select Publications - Calorimetry
Sen, S.; Hendricks, A.L.; Cowan, J.A. Cluster exchange reactivity of [2Fe-2S]-bridged heterodimeric BOLA1-GLRX5. FEBS J. 2020. DOI: 10.1111/febs.15452.
Bong, D.; Miao, S.; Liang, Y.; Mao, J.; Marathe, I. Duplex stem replacement with bPNA+ triplex hybrid stems enables reporting on tertiary interactions of internal RNA domains. ChemRxiv. 2019, Preprint. DOI: 10.26434/chemrxiv.7583624.v2.
Sen, S.; Rao, B.; Wachnowsky, C.; Cowan, J.A. Cluster exchange reactivity of [2Fe-2S] cluster-bridged complexes of BOLA3 with monothiol glutaredoxins. Metallomics 2018, 10, 1282-1290. DOI: 10.1039/C8MT00128F.
Select Publications - Stopped-Flow 
Kisgeropoulos, E.C.; Griese, J.J.; Smith, Z.R.; Branca, R.M.M.; Schneider, C.R.; Högbom, M.; Shafaat, H.S. Key Structural Motifs Balance Metal Binding and Oxidative Reactivity in a Heterobimetallic Mn/Fe Protein. J. Am. Chem. Soc. 2020, 142, 5338-5354. DOI: 10.1021/jacs.0c00333.
Coldren, W.H.; Tikunova, S.B.; Davis, J.P.; Lindert, S. Discovery of Novel Small-Molecule Calcium Sensitizers for Cardiac Troponin C: A Combined Virtual and Experimental Screening Approach. J. Chem. Inf. Model 2020, 60, 3648-3661. DOI: 10.1021/acs.jcim.0c00452.
Miller, E.K.; Trivelas, N.E.; Maugeri, P.T.; Blaesi, E.J.; Shafaat, H.S. Time-Resolved Investigations of Heterobimetallic Cofactor Assembly in R2lox Reveal Distinct Mn/Fe Intermediates. ACS Biochem. 2017, 56, 3369-3379. DOI: 10.1021/acs.biochem.7b00403.
Staff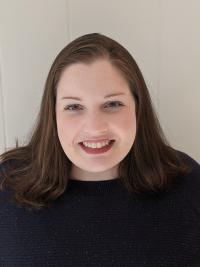 BICF Lab: CBEC 075
Office: CBEC 085 
614-247-7814
friedman.270@osu.edu
u.osu.edu/bicf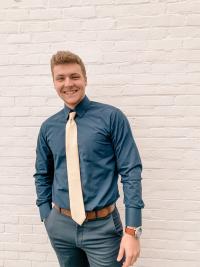 Carson Ward (Graduate TA)
ward.1648@osu.edu
Graduate Student (2021)
B.S. Chemistry, Ohio University