Industry Partners
Collaboration with industry partners and the development of long-term relationships provides benefits for both the university and the industry partner.  These successful partnerships can lead to innovative solutions by translating research into industrial applications while enhancing the education and training of students.
Our team is dedicated to assisting industry partners achieve their goals while enhancing student experiences and supporting research efforts.  Whether you are interested in sponsored research projects, specialized testing, or hiring students, please feel free to contact us for assistance.
Department Contacts for Industry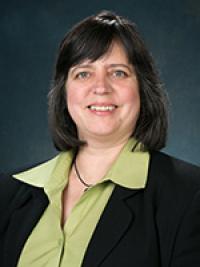 Dr. Claudia Turro, Chair and Professor
Turro.1@osu.edu
614.292.6723
Dr. Christopher Hadad, Professor
Hadad.1@osu.edu
614.688.3141
Cheryl A. Yeack,  Business Analyst & Industry Liaison
Yeack.1@osu.edu
614.688.2832
Dr. Irene George, Senior Grants Specialist and Industry Liaison
George.407@osu.edu
614.292.0164
---
Industry partners are always welcome to attend on campus seminars free of charge.  They are regularly scheduled throughout the academic year.