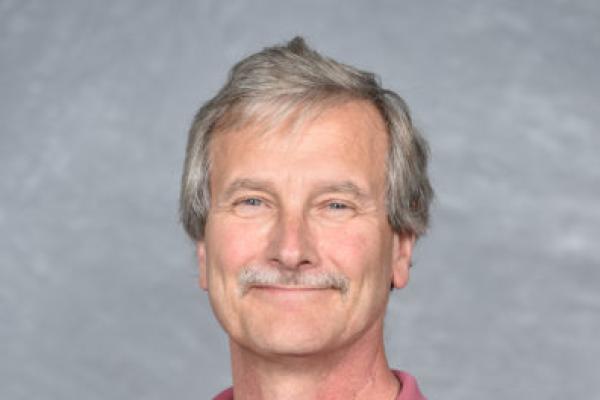 September 30, 2021
4:10PM - 5:10PM
Add to Calendar
2021-09-30 16:10:00
2021-09-30 17:10:00
Devon Walter Meek Lecture
Professor James Boncella Washington State University Director, WSU/PNNL Nuclear Science and Technology Institute   Thursday, Evans 1008, 4:10 PMAdvanced Nuclear Reactors and Decarbonization of Energy Production   Friday, CBEC 130, 10:20 AMWhat Do 5f Metal-Ligand Interactions Teach Us About Bonding?   The Devon Walter Meek Lectures                     Devon Walter Meek The Devon Walter Meek was born in Kentucky in 1936. He earned his bachelor's degree from Berea College in Kentucky in 1958, and master's and doctoral degrees in chemistry from the University of Illinois in 1960 and 1961, respectively. He joined the faculty of the Chemistry Department at The Ohio State University in 1961. After 27 years of dedicated service, Professor Meek retired on November 1, 1988, having also served as Chairman of the Department of Chemistry from 1977 to 1981 and from 1986 until his retirement. Dr. Meek passed away on December 7, 1988, at age 52. Dr. Meek's research included studies of transition metal complexes, homogeneous catalysis and activation as well as stabilization of small molecules by transition metal complexes of polyphosphine ligands. The Devon W. Meek Industrial Lectureship began in 1989. Faculty of the Chemistry Department choose a distinguished chemist who has impacted industry, who gives two lectures, one typically on a scientific topic of current social relevance. Also, as part of the Meek Lecture, undergraduate researchers in the Chemistry Department present their research to the faculty, staff, students and invited guests. This Lectureship is designed to be an ongoing tribute to Dr. Meek's distinguished career of research, teaching, and service. It especially recognizes his untiring efforts to establish industrial/academic ties and to encourage students to pursue careers in chemistry.   Previous Lecturers: 2019 - Tim Barckholtz 2018- Peter Kim 2017- Dennis Liotta 2016 - Jim McGuire 2014 - Jay Keasling 2013 - Ray Goodrich 2012 - James Stevens 2011 - John Kozarich 2010 - Mark Hampden-Smith 2009 - William Nugent 2008 - Jeffrey Bricker 2007 - Allison Campbell 2006 - Duane Burnett 2005 - Carl F. Kohrt List of Previous Lectures back to 1989.pdf  
Various Locations
OSU ASC Drupal 8
ascwebservices@osu.edu
America/New_York
public
2021-10-01 10:20:00
2021-10-01 11:45:00
Devon Walter Meek Lecture
Professor James Boncella Washington State University Director, WSU/PNNL Nuclear Science and Technology Institute   Thursday, Evans 1008, 4:10 PMAdvanced Nuclear Reactors and Decarbonization of Energy Production   Friday, CBEC 130, 10:20 AMWhat Do 5f Metal-Ligand Interactions Teach Us About Bonding?   The Devon Walter Meek Lectures                     Devon Walter Meek The Devon Walter Meek was born in Kentucky in 1936. He earned his bachelor's degree from Berea College in Kentucky in 1958, and master's and doctoral degrees in chemistry from the University of Illinois in 1960 and 1961, respectively. He joined the faculty of the Chemistry Department at The Ohio State University in 1961. After 27 years of dedicated service, Professor Meek retired on November 1, 1988, having also served as Chairman of the Department of Chemistry from 1977 to 1981 and from 1986 until his retirement. Dr. Meek passed away on December 7, 1988, at age 52. Dr. Meek's research included studies of transition metal complexes, homogeneous catalysis and activation as well as stabilization of small molecules by transition metal complexes of polyphosphine ligands. The Devon W. Meek Industrial Lectureship began in 1989. Faculty of the Chemistry Department choose a distinguished chemist who has impacted industry, who gives two lectures, one typically on a scientific topic of current social relevance. Also, as part of the Meek Lecture, undergraduate researchers in the Chemistry Department present their research to the faculty, staff, students and invited guests. This Lectureship is designed to be an ongoing tribute to Dr. Meek's distinguished career of research, teaching, and service. It especially recognizes his untiring efforts to establish industrial/academic ties and to encourage students to pursue careers in chemistry.   Previous Lecturers: 2019 - Tim Barckholtz 2018- Peter Kim 2017- Dennis Liotta 2016 - Jim McGuire 2014 - Jay Keasling 2013 - Ray Goodrich 2012 - James Stevens 2011 - John Kozarich 2010 - Mark Hampden-Smith 2009 - William Nugent 2008 - Jeffrey Bricker 2007 - Allison Campbell 2006 - Duane Burnett 2005 - Carl F. Kohrt List of Previous Lectures back to 1989.pdf  
Various Locations
OSU ASC Drupal 8
ascwebservices@osu.edu
America/New_York
public
Date Range
Add to Calendar
2021-09-30 16:10:00
2021-09-30 17:10:00
Devon Walter Meek Lecture
Professor James Boncella Washington State University Director, WSU/PNNL Nuclear Science and Technology Institute   Thursday, Evans 1008, 4:10 PM Advanced Nuclear Reactors and Decarbonization of Energy Production   Friday, CBEC 130, 10:20 AM What Do 5f Metal-Ligand Interactions Teach Us About Bonding?   The Devon Walter Meek Lectures                     Devon Walter Meek The Devon Walter Meek was born in Kentucky in 1936. He earned his bachelor's degree from Berea College in Kentucky in 1958, and master's and doctoral degrees in chemistry from the University of Illinois in 1960 and 1961, respectively. He joined the faculty of the Chemistry Department at The Ohio State University in 1961. After 27 years of dedicated service, Professor Meek retired on November 1, 1988, having also served as Chairman of the Department of Chemistry from 1977 to 1981 and from 1986 until his retirement. Dr. Meek passed away on December 7, 1988, at age 52. Dr. Meek's research included studies of transition metal complexes, homogeneous catalysis and activation as well as stabilization of small molecules by transition metal complexes of polyphosphine ligands. The Devon W. Meek Industrial Lectureship began in 1989. Faculty of the Chemistry Department choose a distinguished chemist who has impacted industry, who gives two lectures, one typically on a scientific topic of current social relevance. Also, as part of the Meek Lecture, undergraduate researchers in the Chemistry Department present their research to the faculty, staff, students and invited guests. This Lectureship is designed to be an ongoing tribute to Dr. Meek's distinguished career of research, teaching, and service. It especially recognizes his untiring efforts to establish industrial/academic ties and to encourage students to pursue careers in chemistry.   Previous Lecturers: 2019 - Tim Barckholtz 2018- Peter Kim 2017- Dennis Liotta 2016 - Jim McGuire 2014 - Jay Keasling 2013 - Ray Goodrich 2012 - James Stevens 2011 - John Kozarich 2010 - Mark Hampden-Smith 2009 - William Nugent 2008 - Jeffrey Bricker 2007 - Allison Campbell 2006 - Duane Burnett 2005 - Carl F. Kohrt List of Previous Lectures back to 1989.pdf  
Various Locations
Department of Chemistry and Biochemistry
chem-biochem@osu.edu
America/New_York
public
October 1, 2021
10:20AM - 11:45AM
Add to Calendar
2021-09-30 16:10:00
2021-09-30 17:10:00
Devon Walter Meek Lecture
Professor James Boncella Washington State University Director, WSU/PNNL Nuclear Science and Technology Institute   Thursday, Evans 1008, 4:10 PMAdvanced Nuclear Reactors and Decarbonization of Energy Production   Friday, CBEC 130, 10:20 AMWhat Do 5f Metal-Ligand Interactions Teach Us About Bonding?   The Devon Walter Meek Lectures                     Devon Walter Meek The Devon Walter Meek was born in Kentucky in 1936. He earned his bachelor's degree from Berea College in Kentucky in 1958, and master's and doctoral degrees in chemistry from the University of Illinois in 1960 and 1961, respectively. He joined the faculty of the Chemistry Department at The Ohio State University in 1961. After 27 years of dedicated service, Professor Meek retired on November 1, 1988, having also served as Chairman of the Department of Chemistry from 1977 to 1981 and from 1986 until his retirement. Dr. Meek passed away on December 7, 1988, at age 52. Dr. Meek's research included studies of transition metal complexes, homogeneous catalysis and activation as well as stabilization of small molecules by transition metal complexes of polyphosphine ligands. The Devon W. Meek Industrial Lectureship began in 1989. Faculty of the Chemistry Department choose a distinguished chemist who has impacted industry, who gives two lectures, one typically on a scientific topic of current social relevance. Also, as part of the Meek Lecture, undergraduate researchers in the Chemistry Department present their research to the faculty, staff, students and invited guests. This Lectureship is designed to be an ongoing tribute to Dr. Meek's distinguished career of research, teaching, and service. It especially recognizes his untiring efforts to establish industrial/academic ties and to encourage students to pursue careers in chemistry.   Previous Lecturers: 2019 - Tim Barckholtz 2018- Peter Kim 2017- Dennis Liotta 2016 - Jim McGuire 2014 - Jay Keasling 2013 - Ray Goodrich 2012 - James Stevens 2011 - John Kozarich 2010 - Mark Hampden-Smith 2009 - William Nugent 2008 - Jeffrey Bricker 2007 - Allison Campbell 2006 - Duane Burnett 2005 - Carl F. Kohrt List of Previous Lectures back to 1989.pdf  
Various Locations
OSU ASC Drupal 8
ascwebservices@osu.edu
America/New_York
public
2021-10-01 10:20:00
2021-10-01 11:45:00
Devon Walter Meek Lecture
Professor James Boncella Washington State University Director, WSU/PNNL Nuclear Science and Technology Institute   Thursday, Evans 1008, 4:10 PMAdvanced Nuclear Reactors and Decarbonization of Energy Production   Friday, CBEC 130, 10:20 AMWhat Do 5f Metal-Ligand Interactions Teach Us About Bonding?   The Devon Walter Meek Lectures                     Devon Walter Meek The Devon Walter Meek was born in Kentucky in 1936. He earned his bachelor's degree from Berea College in Kentucky in 1958, and master's and doctoral degrees in chemistry from the University of Illinois in 1960 and 1961, respectively. He joined the faculty of the Chemistry Department at The Ohio State University in 1961. After 27 years of dedicated service, Professor Meek retired on November 1, 1988, having also served as Chairman of the Department of Chemistry from 1977 to 1981 and from 1986 until his retirement. Dr. Meek passed away on December 7, 1988, at age 52. Dr. Meek's research included studies of transition metal complexes, homogeneous catalysis and activation as well as stabilization of small molecules by transition metal complexes of polyphosphine ligands. The Devon W. Meek Industrial Lectureship began in 1989. Faculty of the Chemistry Department choose a distinguished chemist who has impacted industry, who gives two lectures, one typically on a scientific topic of current social relevance. Also, as part of the Meek Lecture, undergraduate researchers in the Chemistry Department present their research to the faculty, staff, students and invited guests. This Lectureship is designed to be an ongoing tribute to Dr. Meek's distinguished career of research, teaching, and service. It especially recognizes his untiring efforts to establish industrial/academic ties and to encourage students to pursue careers in chemistry.   Previous Lecturers: 2019 - Tim Barckholtz 2018- Peter Kim 2017- Dennis Liotta 2016 - Jim McGuire 2014 - Jay Keasling 2013 - Ray Goodrich 2012 - James Stevens 2011 - John Kozarich 2010 - Mark Hampden-Smith 2009 - William Nugent 2008 - Jeffrey Bricker 2007 - Allison Campbell 2006 - Duane Burnett 2005 - Carl F. Kohrt List of Previous Lectures back to 1989.pdf  
Various Locations
OSU ASC Drupal 8
ascwebservices@osu.edu
America/New_York
public
Date Range
Add to Calendar
2021-10-01 10:20:00
2021-10-01 11:45:00
Devon Walter Meek Lecture
Professor James Boncella Washington State University Director, WSU/PNNL Nuclear Science and Technology Institute   Thursday, Evans 1008, 4:10 PM Advanced Nuclear Reactors and Decarbonization of Energy Production   Friday, CBEC 130, 10:20 AM What Do 5f Metal-Ligand Interactions Teach Us About Bonding?   The Devon Walter Meek Lectures                     Devon Walter Meek The Devon Walter Meek was born in Kentucky in 1936. He earned his bachelor's degree from Berea College in Kentucky in 1958, and master's and doctoral degrees in chemistry from the University of Illinois in 1960 and 1961, respectively. He joined the faculty of the Chemistry Department at The Ohio State University in 1961. After 27 years of dedicated service, Professor Meek retired on November 1, 1988, having also served as Chairman of the Department of Chemistry from 1977 to 1981 and from 1986 until his retirement. Dr. Meek passed away on December 7, 1988, at age 52. Dr. Meek's research included studies of transition metal complexes, homogeneous catalysis and activation as well as stabilization of small molecules by transition metal complexes of polyphosphine ligands. The Devon W. Meek Industrial Lectureship began in 1989. Faculty of the Chemistry Department choose a distinguished chemist who has impacted industry, who gives two lectures, one typically on a scientific topic of current social relevance. Also, as part of the Meek Lecture, undergraduate researchers in the Chemistry Department present their research to the faculty, staff, students and invited guests. This Lectureship is designed to be an ongoing tribute to Dr. Meek's distinguished career of research, teaching, and service. It especially recognizes his untiring efforts to establish industrial/academic ties and to encourage students to pursue careers in chemistry.   Previous Lecturers: 2019 - Tim Barckholtz 2018- Peter Kim 2017- Dennis Liotta 2016 - Jim McGuire 2014 - Jay Keasling 2013 - Ray Goodrich 2012 - James Stevens 2011 - John Kozarich 2010 - Mark Hampden-Smith 2009 - William Nugent 2008 - Jeffrey Bricker 2007 - Allison Campbell 2006 - Duane Burnett 2005 - Carl F. Kohrt List of Previous Lectures back to 1989.pdf  
Various Locations
Department of Chemistry and Biochemistry
chem-biochem@osu.edu
America/New_York
public
Professor James Boncella
Washington State University
Director, WSU/PNNL Nuclear Science and Technology Institute
Thursday, Evans 1008, 4:10 PM
Advanced Nuclear Reactors and Decarbonization of Energy Production
Friday, CBEC 130, 10:20 AM
What Do 5f Metal-Ligand Interactions Teach Us About Bonding?
The Devon Walter Meek Lectures
                    Devon Walter Meek
The Devon Walter Meek was born in Kentucky in 1936. He earned his bachelor's degree from Berea College in Kentucky in 1958, and master's and doctoral degrees in chemistry from the University of Illinois in 1960 and 1961, respectively. He joined the faculty of the Chemistry Department at The Ohio State University in 1961. After 27 years of dedicated service, Professor Meek retired on November 1, 1988, having also served as Chairman of the Department of Chemistry from 1977 to 1981 and from 1986 until his retirement. Dr. Meek passed away on December 7, 1988, at age 52.
Dr. Meek's research included studies of transition metal complexes, homogeneous catalysis and activation as well as stabilization of small molecules by transition metal complexes of polyphosphine ligands.
The Devon W. Meek Industrial Lectureship began in 1989. Faculty of the Chemistry Department choose a distinguished chemist who has impacted industry, who gives two lectures, one typically on a scientific topic of current social relevance. Also, as part of the Meek Lecture, undergraduate researchers in the Chemistry Department present their research to the faculty, staff, students and invited guests.
This Lectureship is designed to be an ongoing tribute to Dr. Meek's distinguished career of research, teaching, and service. It especially recognizes his untiring efforts to establish industrial/academic ties and to encourage students to pursue careers in chemistry.
Previous Lecturers:
2019 - Tim Barckholtz
2018- Peter Kim
2017- Dennis Liotta
2016 - Jim McGuire
2014 - Jay Keasling
2013 - Ray Goodrich
2012 - James Stevens
2011 - John Kozarich
2010 - Mark Hampden-Smith
2009 - William Nugent
2008 - Jeffrey Bricker
2007 - Allison Campbell
2006 - Duane Burnett
2005 - Carl F. Kohrt
Events Filters:
---